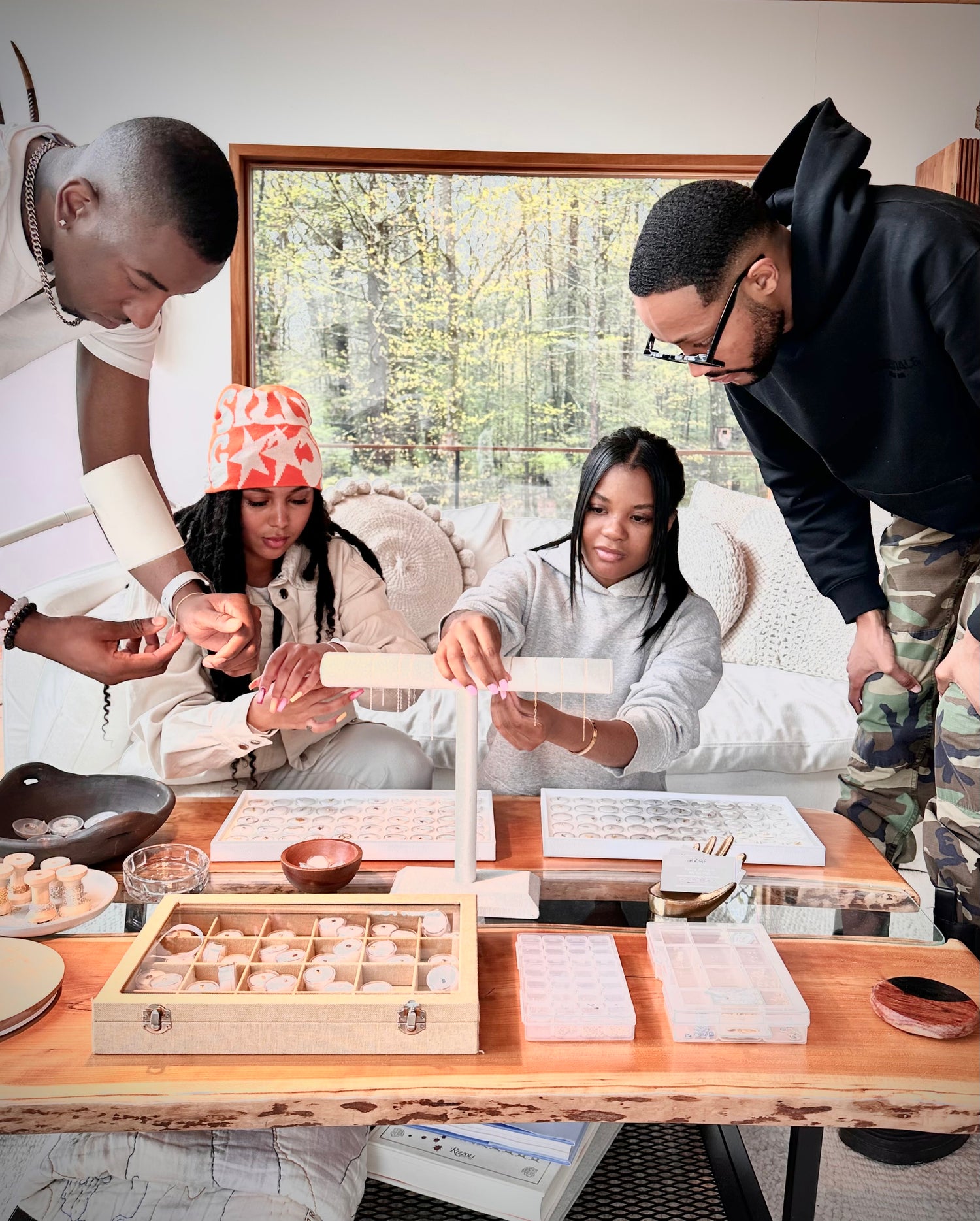 Book a "Private Party"
We would love to come to You! Are you celebrating a Special Occasion? Birthday, Grad Party, Bachelorette, or even just a Girls Night? Tell us all about it by giving us the deets and let us help you make it memorable with Forever Jewelry!
Send Us Your Info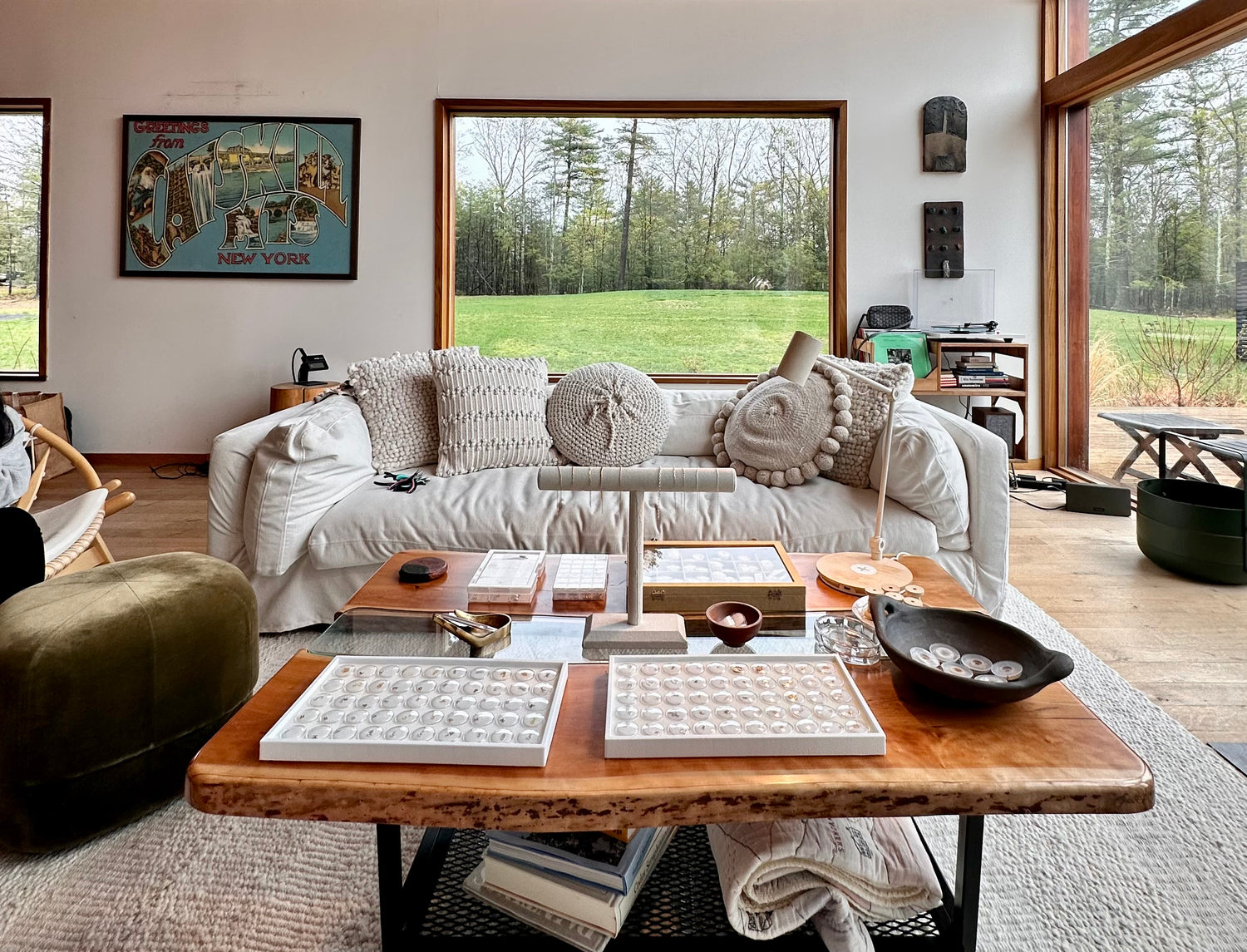 Bond Together
Allow us to create an alluring atmosphere where you and your guests can enjoy a captivating forever jewelry experience! Choose from our beautiful chain styles and extensive charm selection. Customize your new forever pieces in the most personal way.
Promotion for the month of June
It's the perfect time to start that stack of bracelets! Save on your second and third bracelet when you come in for your Forever Jewelry experience!
Book your spot!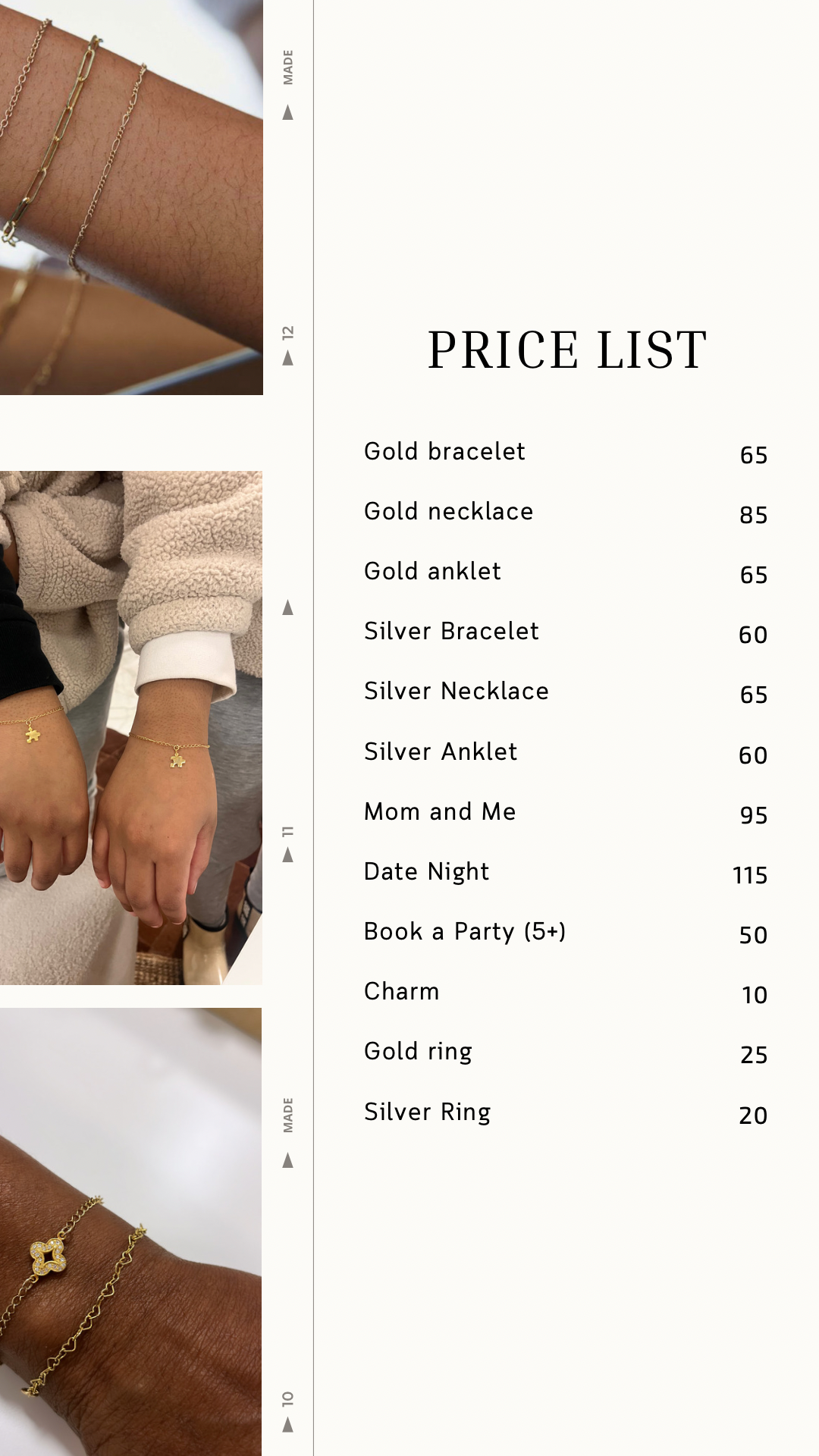 FAQ
What is Forever Jewelry? It's a customized bracelet ,ring ,necklace etc that is custom fit directly onto you. It has no clasp and is welded on with no necessary maintenance.
Where can I get zapped? We have monthly Pop Up events all over the tristate area. Check out our calendar to find a location and day thats convenient for you and book an appointment with us.
Do I need to have an appointment? We accept walk-ins however, appointments are recommended and are priority.
Does the weld hurt? The weld process is pain free!
What if my bracelet breaks or stretches ? Don't worry! Things happen . We insure the integrity of our work but each forever piece is very delicate. Keep your jewelry and contact us at vevetlusboutique@gmail.com to schedule a repair.
Will it cause issues at the airport? Delicate jewelry rarely (if ever) needs to be taken off to get through security.